We are both an independent gallery and an online store.  Our guiding passion is for beautiful design and also to respect  nature and people.  We wish to bring a new and exciting shopping exerience to our customers.  The core of our collections are original home decorations and ethical fashion, which is also known as "Slow Fashion. "  All of our clothing and accessories are made from sustainable materials, and they are always produced under fair work conditions.  We also offer goods for vegans, organic cosmetics,  and other fairtrade products.We are taking an active part in the fight for better working conditions in the textile industry and for the preservation of traditional craftsmenship.  We search for products from different parts of the world that present a "strong story." These are products that support the local communities where they are manufactured.  We cooperate with interesting designers and foreign brands who share our goals.  In times of perishable trends, we dare to chose a different way.
Our collection is avaiable online and in the NILAstore.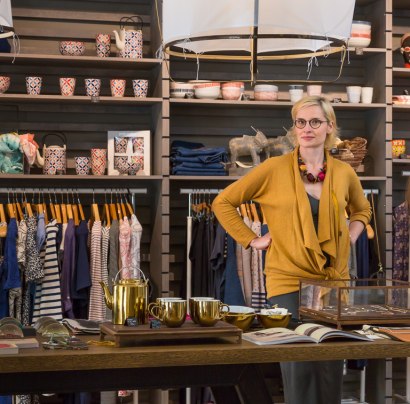 Our business was established by Eva and Pavel Urban.  Before founding NILA, Eva spent ten years working for an international law firm.  Her love for craftsmenship, passion for travelling, and a bit of coincidence created a change in her career path. Along with creating the vision for NILA, Eva devotes herself to slow fashion education, fighting against child labour, and a return to a slower lifestyle.  Recently Eva made an appearance in a Czech documentary about slow fashion called  "Zpomalený šatník." Along with organizing workshops, she also represents NILA in the media and writes our blog.  Pavel is a financial advisor, and along with his involvement in NILA, he makes design accessories.